Organic India Affiliate Program, Cashback, Offers & Coupon Codes
Confirmed By
August 28, 2023
Missing Cashback Claim :
Yes
See More Cashback Rates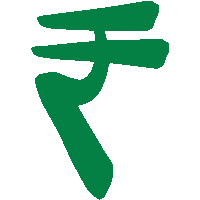 12.01% Cashback
✅ How It Works?
Earning cashback is as easy as 1-2-3-4…
1. Explore

Explore the Store, Offers and Deals you want to Shop at

2. Add to Cart

"Add to Cart" only after you redirected to the Partners site from Realcash

3. Place your Order

Place the your Order Successfully

4. Earn Extra Cashback & Transfer to Bank Account

Your RealCash Cashback will track automatically within 72 Hours. On approval, Transfer your Cashback to Bank Account, UPI, Paytm Wallet or Gift Voucher
=> Make Sure to follow the steps to place order from Realcash
=> Make sure to read offer terms & conditions everytime before placing order from Realcash
=> Add Product to your shopping cart only after Visiting Partner Website from RealCash App.
=> Make sure to complete transaction within 30 session for better tracking of Cashback. If aforesaid time frame were crossed, re-visit to the merchant site again via RealCash
=> Use coupon codes listed on RealCash App and Coupon Codes Clearly Visible on Partner's Official Website only.
=> Neither use any Coupon code you saw on other Cashback App or any Social Media platform Nor those emailed or SMS'ed to you by Partner's website directly.
=> Cashback is NOT guaranteed. Using a Coupon, Gift Voucher, Gift Card, Gift Certificate not listed on RealCash may void your Cashback
=> Cashback rates are subject to change at any time without prior notification.
=> Running Google Ads & doing brand bidding are strictly prohibited for all Stores using RealCash and its associated Partners Links. Any violation of this will result in a ban of your RealCash Account and your earnings will be withheld without further notice.=> No minimum threshold limit to withdraw Cashback & Rewards Amount.
=> Providing the Rewards/Cashback is entirely depends on the Merchant Terms. Their decision would be final and binding in all the cases.

To Ensure Your Cashback Is Successful:
- Make Sure To Read Store's Offer Term / Terms & Conditions before Placing your Order.
- Ensure Official Apps are not installed on your mobile unless specified.
- Make Sure To Complete Your Transaction Within The Opened Tab.
- Ensure Cart Is Empty Before Clicking On Our Website.
- Add Items To Your Cart Only After The Click. Click Again If There\'s An Error.
- If For Some Reason Your Payment Made On Merchant Page Has Failed, Do Click Through Our Website Again.
- Return To Our Website And Click Through To The Merchant Every Time You Are Making A New Transaction.

Cashback Is Not Qualified For:
- Orders will not track if Store's Official apps are installed on your mobile
- Cashback Is Not Applicable On Bulk Purchases
- FRUAD ORDERS ARE STRICTLY NOT ALLOWED
- Do Not Open Any Other Comparison Or Coupon Providing Websites.
- No Cashback Will Be Provided In Case You Return Or Cancel The Order.
- Cashback Is Not Applicable On Shopping Through Credits/Gift Vouchers on most of websites.
- Accounts That Try To Manipulate The Cashback Mechanism And Engage In Fraud Activities Will Be Banned
- Running Google Ads & doing brand bidding are strictly prohibited for all Stores using RealCash and its associated Partners Links. Any violation of this will result in a ban of your RealCash Account and your earnings will be withheld without further notice.
Offers, Exclusive Deals and Coupon Codes for Organic India
At the heart of ORGANIC INDIA is our commitment to be a living embodiment of love and consciousness in action. We work with thousands of small family farmers in India to cultivate tens of thousands of acres of sustainable organic farmland. All ORGANIC INDIA products support health and True Wellness and are made with loving care. Each product is one link in a chain of connectedness between Mother Nature, our farmers and you. By choosing ORGANIC INDIA you are completing this chain, actively participating in our mission to create a sustainable environment of True Wellness, providing training and a life of dignity to our farmers, and bringing health, happiness and True Wellness to you. All of our farmers and tribal wildcrafters are educated in organic and biodynamic agricultural practices. We pay all the fees associated with acquiring the necessary organic certifications for them, and then we purchase the harvested crops and herbs at a premium market price. The farmers also rotate between growing crops on their land for ORGANIC INDIA with food crops for themselves. This means farming families are supported by a sustainable income, while at the same time improving and preserving their own health and natural environment.At Fabindia we celebrate India, and endeavour to bring all that we love about India to customers around the world. Fabindia is India's largest private platform for products that are made from traditional techniques, skills and hand-based processes. Fabindia links over 55,000 craft based rural producers to modern urban markets, thereby creating a base for skilled, sustainable rural employment, and preserving India's traditional handicrafts in the process. Fabindia's products are natural, craft based, contemporary, and affordable
Our Vision

To be a Vehicle of Consciousness in the global market by creating an holistic, sustainable business modality, which inspires, promotes and supports True Wellness and respect for all Beings and for Mother Nature..

Our Mission

To be a trustworthy and innovative global leader in providing genuine organic True Wellness products and solutions for conscious, healthy living.

Our Values

Service to all, Total integrity, Absolute commitment to quality, Respect and devotion to Mother Nature, No compromise on being who we are.

Our Commitment

To deliver genuine organic foods and products to our consumers. To introduce a unique and successful business model that is committed to service and integrity, and benefits all.
Organic And Quality Certification
We are passionate about raising the standards within the organic industry. Currently, we are amongst the few herbal companies in India to receive HACCP, GMP, ISO 9001-2015 and Kosher Certifications. We have Organic Certifications from Control Union and SGS as per USDA, EU and NPOP Organic Standards.From preservation of seed to sowing, from cultivation to harvesting, from processing to production through sales and marketing, each step of the way is a testimony of our commitment to integrity, accountability and responsibility for Holistic Quality Assurance.
EARTHSEER

This new standard reflects a sustainable business commitment which inspires, promotes and supports well-being and respect for all beings and for Mother Nature. Earth Seer stands for: Ethical Accountable Reliable Trustworthy Holistic Socially, Environmentally and Economically Responsible

GMP - Good Manufacturing Practices

SGS GMP certification verifies that all required practices necessary for an effective food safety program are being followed. It addresses hygiene in all aspects of the SGS manufacturing process, including premises and equipment, primary production, packaging, warehousing, distribution, pest control and waste management, as well as routine personal hygiene of personnel. ORGANIC INDIA Pvt. Ltd. meets the requirements of Codex Allmentarius Commission Guidelines, Recommended International Code of Practices, General Principles of Food Hygiene, CAC/RCP 1-1969 Rev. 3 (1997).

HACCP - Hazard Analysis & Critical Control Points

HACCP based Food Safety Management System registration and certification verifies that World Health Organization standards are met in the management of food safety and hygiene. The HACCP-based Food Safety Management System Registration is based on the "criteria for assessment of an operational HACCP system". It is an accredited registration scheme for assessing the operational status and performance of a HACCP-based Food Safety Management System to ensure the safety of foodstuffs. Organizations that successfully complete the assessment earn both a highly regarded HACCP certificate and registration. This acts as an assurance to consumers, retailers, governmental authorities and other interested parties that they may trust the way that the organization controls food safety and food hygiene.

ISO 9001 : 2015

Internationally, there is no better guarantee than ISO Certification in earning the buyer's confidence and recognition for a product. The certification ensures vital features such as quality, ecology, safety, economy, reliability, compatibility, inter-operability, efficiency and effectiveness. It also facilitates trade, spreads knowledge, and leads to the sharing of technological advances and good management practices. These standards help achieve benefits for all three dimensions of sustainable development - economic, environmental and social.

NPOP India Organic

The Indian National Programme for Organic Production and the India Organic Logo is governed by APEDA, which provides national standards for organic products through a National Accreditation Policy and Programme. The key tasks of National Programme for Organic Production include: Providing the means to evaluate certification programmes for organic agriculture & products as per internationally approved criteria. Accrediting certification programmes. Facilitating certification of organic products in conformity with the National Standards for Organic Products. Encouraging the development of organic farming and organic processing.

USDA - United States Department Of Agriculture

The USDA organic certification verifies that all United States Department of Agriculture regulations, requirements and specifications are adhered to. It covers a wide range of detailed monitoring and control measures. It is one of the most comprehensive and demanding certification systems to ensure absolute commitment to Organic Certification qualifications as established by the United States Department of Agriculture.

Control Union

Control Union Certifications World Group is an internationally recognized certification organization and carries out inspections and issues certifications for sustainable agricultural, processing and production methods. It certifies that raw materials originate from organic cultivation and are processed using organic methods. Control Union verifies that products have been cultivated according to sustainable production methods by means of supervising, testing, inspecting, assessing and finally certifying them as per the regulations EEC 834/2007, NOP of USDA (National Organic Programme of United States Department of Agriculture) and JAS (Japanese Agricultural Standard).

EU Organic Certification

The EU organic logo guarantees that the product in question complies with the common European organic food standards. Consumers buying products bearing this logo can be confident that at least 95% of the product's ingredients have been organically produced, that the product complies with the rules of the official inspection scheme, it has come directly from the producer or the preparer in a sealed package and that it bears the name of the producer, the preparer or vendor and the name or code of the inspection body.

OU Kosher

The OU logo indicates that a product may be consumed by all those who observe Kosher dietary laws, as well as by many others who have special dietary requirements. Today, manufacturers and consumers view the logo as an independent verification of quality, integrity and purity. By far the largest of the Kosher certification agencies - and the most extensive in its global reach - the Orthodox Union is renowned for its ability to serve its clients needs promptly and efficiently. The conferral of OU Kosher certification on ORGANIC INDIA raises its profile and helps expand its market base.

Soil Association

Established in 1973, the Soil Association certifies over 4,500 farms and businesses all over the world and is the most recognized organic mark in the UK today. The Soil Association standards of ORGANIC INDIA exceed the UK government's minimum requirements - especially in areas concerning the environment and animal welfare.

Non GMO Project Verification

The majority of ORGANIC INDIA's Tulsi teas and herbal supplements have been verified as Non-GMO. This verification authenticates the integrity of ORGANIC INDIA seeds, herbs and products as natural heritage strains. A Non-GMO Project is a non-profit organization raising awareness about the dangers and unknown aspects of genetically modified foods. Here is the current list of our products carrying this logo, Click Here. Additional products are in the process of becoming Non-GMO Project Verified.